La
Turena,
Bucaramanga,
welcomes
the
Chapter
A little history: "La Palmita"
In the year 1954 was born for the Congregation and for the Church, the Province of Bucaramanga and as expected, the Postulancy and the Novitiate grow; everything was urging the construction of a house for formation, task that Sister Gabriela del Redentor was charged. On March 6, 1956, she visited with Mr. Aníbal Muñoz Duque, "La Palmita" it was a farm, walking through the land, and in agreement with the Provincial Government, defined the situation of the lot that the Community had to buy. On May 22nd our students also participate in the joy and yearnings of the nascent Province and present a white image of the Immaculate Conception.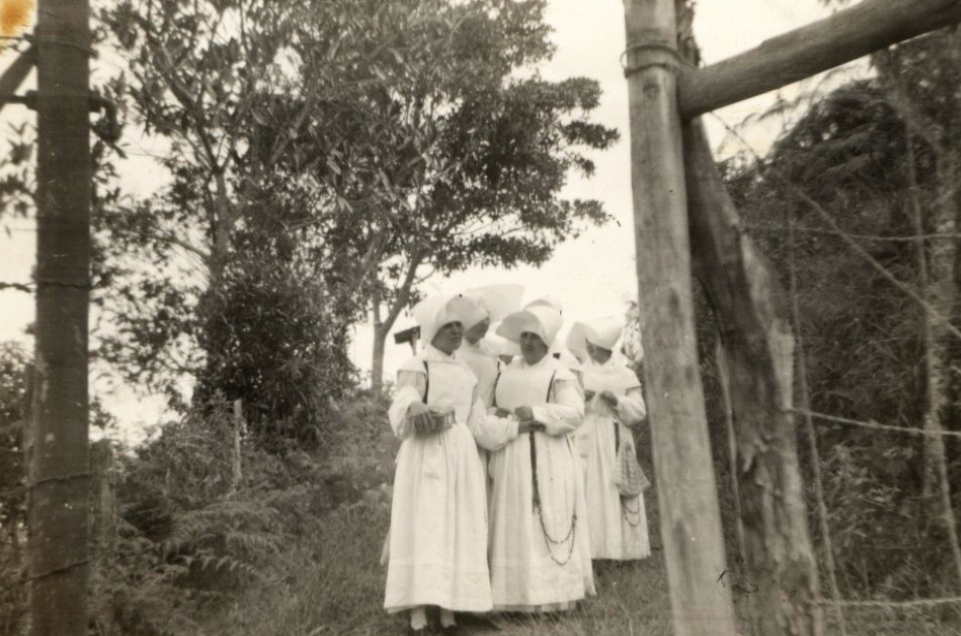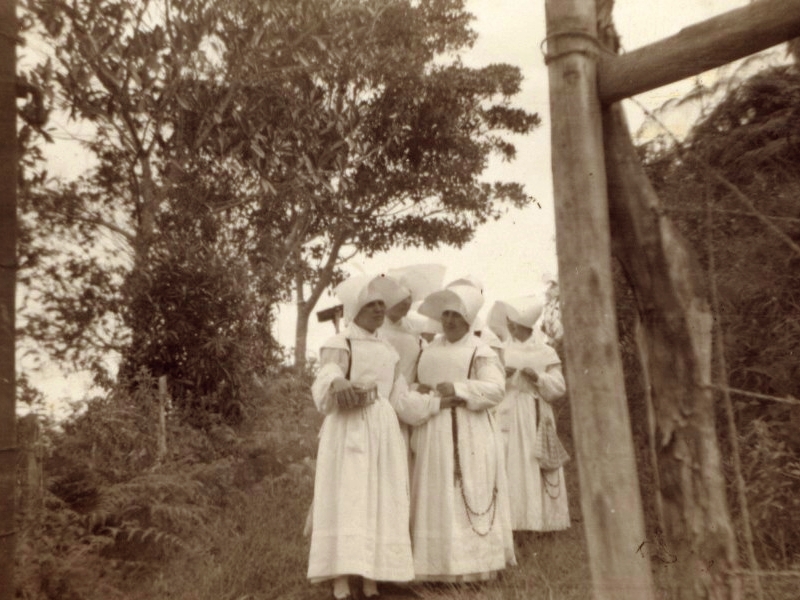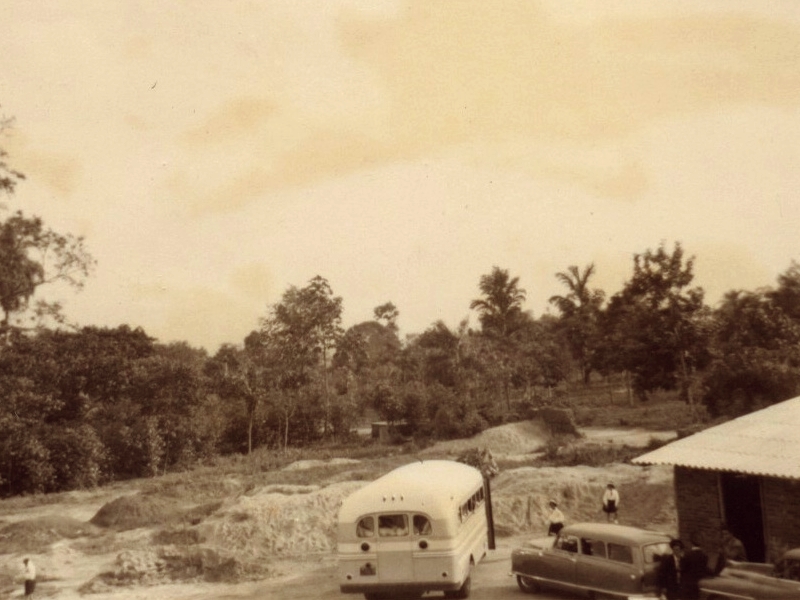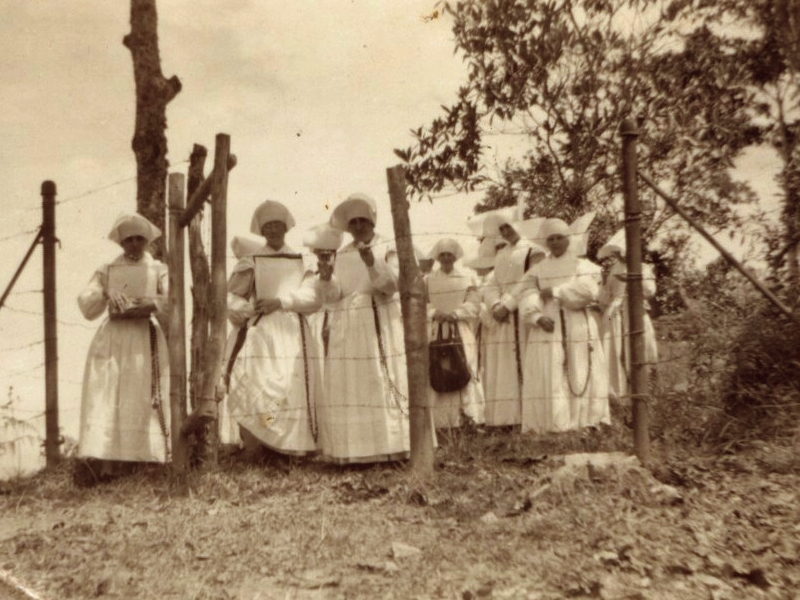 On March 21, 1957, a new purchase contract was signed for the farm adjacent to La Palmita. Our Mother Rita de la Merced, in her simplicity and sense of communion, consults and invites Mère Therese des Agnes, Provincial Superior of Medellín, who finds it well and complete. Sister Gabriela del Redentor dedicates her heart and life to the initiation and start-up of construction. For her there is no measure, no calculations in the service, her surrender is death every day so that we all have somewhere to live. Before signing the traditional parchment, which must be buried with the "stone", these phrases remind us:
The inanimate stone will serve as base of the building. Christ, Cornerstone, founded the spiritual building and we all gather around the immovable stone to raise the building of our own perfection ... On March 25, Christ became incarnate in Mary to give us life ... On March 25 this stone is blessed, that buried in earth will remain so that on it a construction that cradles many lives and will be witness of purity and donation will arise."
Everything is changing to the rhythm of the days, including the name of the property. It will no longer be called the Palmita, to take an appellation that unites us strongly to the Mother House of Tours. "La Turena", French territory, unique region where the Grande Bretèche is located.
La Turena