Closing
Words
of
the
55th
General
Chapter
by
Sr.
Maria
Escayola
La Turena, Bucaramanga (Colombia), 08/08/2019, Editorial team.- We share some sections of the Closing Words of the 55th General Chapter by Sr. Maria Escayola Coris.
"You are the salt of the earth …
You are the light of the world."
Mt. 5:13-14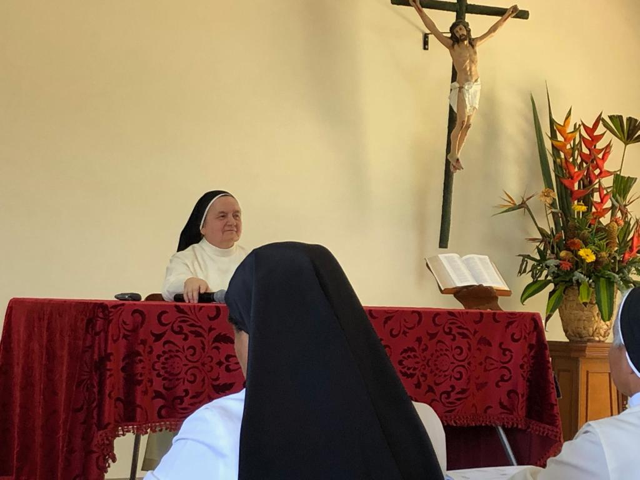 "We are at the end of the 55th General Chapter, which has been held in an atmosphere of life, discernment, communion, fraternity, formation and participation. It has enabled us to be more conscious of the present reality of the Congregation, the challenges that the world and the Church present to us for the proclamation of the Gospel and the service of charity, according to the Dominican Charism of Marie Poussepin.
Trust in God and among us will give us the strength to continue with joy and conviction the way of death and resurrection, to which Jesus invites us, as missionary disciples.
The Chapter work is over and now a new stage begins, which we will undertake together, from simplicity and trust, to continue crossing borders and, like Marie Poussepin, to renew the passage from Dourdan to Sainville."
"Let us live in fullness. His grace is enough for us!"