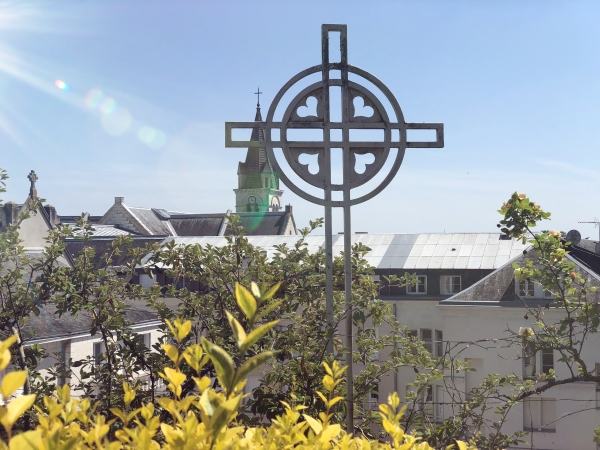 Lord,
Your mercy has created in the Church
This Congregation of the Presentation for the exercise of Charity,
and for the service of the poor,
through the total gift of self to one's brothers and sisters.
You have never ceased to protect it,
to bless it and to fill it with your goodness
through your Fatherly love.
We implore you: love it always, lead it with your hand,
grant that it may grow and take root,
according to its original vision: charity, availability and selflessness
which were the characteristics of our Foundress,
so that journeying in the light of your Spirit,
it may never depart from the Truth
and that, strengthened by the gift of your daily graces,
it may fulfill, with a steadfast fidelity,
its mission in the world:
"to love you and reveal you
through the knowledge of Jesus Christ :
the fullness of eternal life"
(Adapted from the Manual of Piety)